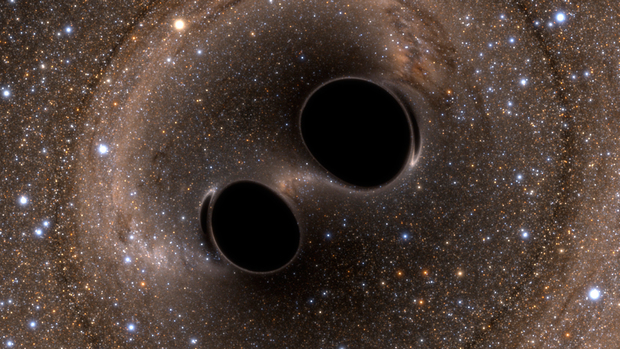 School of Physics graduate students and undergraduates analyze new data on 'wonderful diversity' of black holes and neutron stars for catalog of gravitational wave events.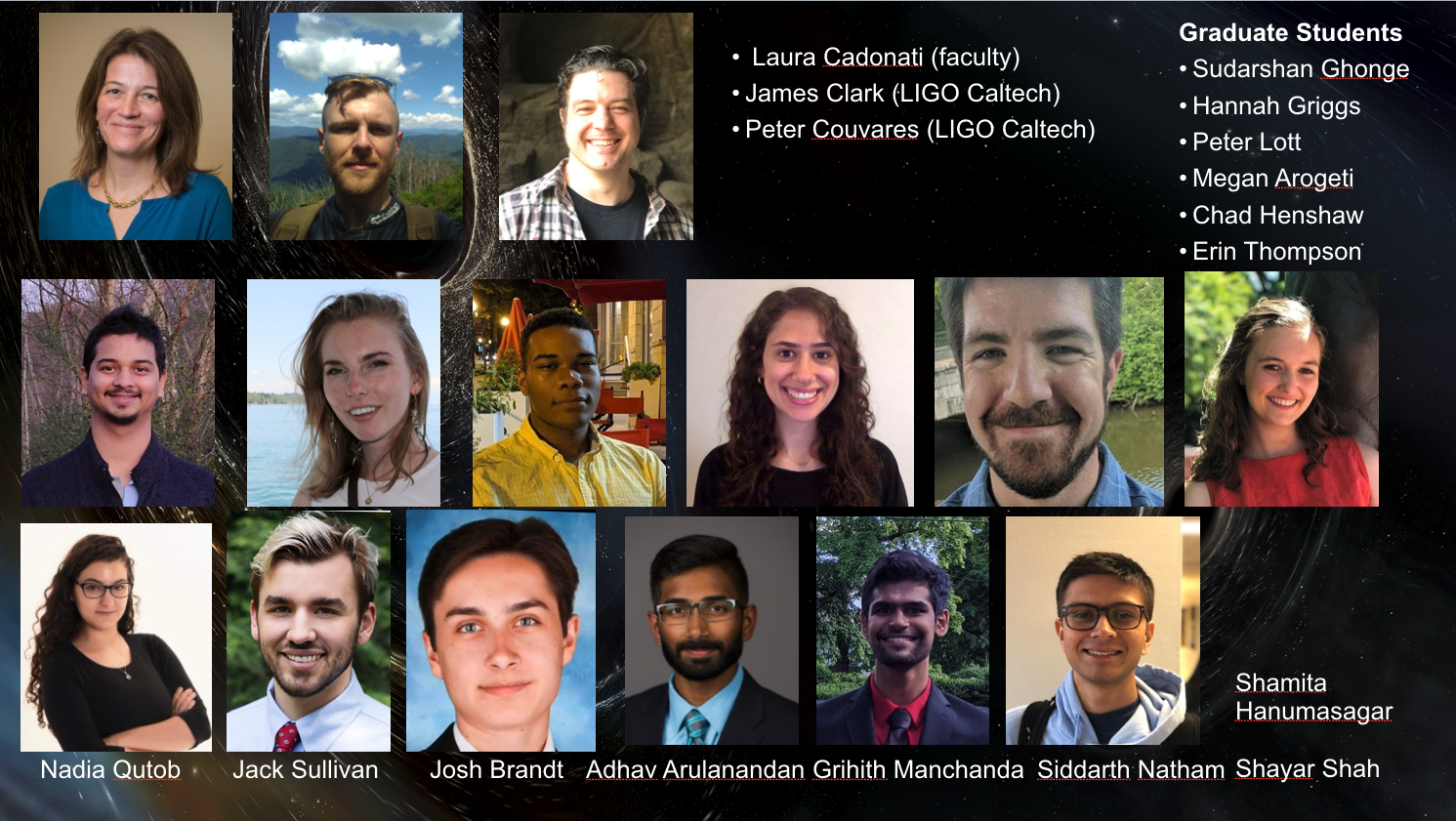 An international collaboration of scientists, including a team of Georgia Tech graduate students, undergraduate students, and faculty, has released the largest catalog ever of gravitational waves from cosmic collisions of black holes and neutron stars.
This week, LIGO–Virgo–KAGRA Collaboration published a set of scientific papers on their findings, which include the detection of 35 new gravitational wave events since the last release, in October 2020. That brings the total number of these observed events to 90 since the first one was detected in 2015.
The gravitational wave findings include confirmation of intermediate-sized black holes, rare black hole-neutron star merges, and more information on extremely distant black holes.
Gravitational waves are ripples in space and time caused by black holes smashing into each other, or neutron stars colliding. Black holes are regions of extremely warped space-time caused by a very compact mass. Intense gravity prevents anything, including light, from escaping. Neutron stars are what's left of massive stars when all their fuel has been exhausted; they become objects so large and dense (though not as dense as black holes) that atoms cannot sustain their structure as they do on Earth.